Intel has identified the hideout of Wanted Terrorist Orsam Bed Linen. Your mission is to terminate him with extreme prejudice.
Opposition is expected to be light, but weapons are free against any armed soldiers.
DO NOT, REPEAT, DO NOT KILL ANY UNARMED WOMEN that you may encounter, so choose your elite team wisely.
Destroy satellite dishes and radio equipment.
Refer to Intel photos and mission briefing for full details.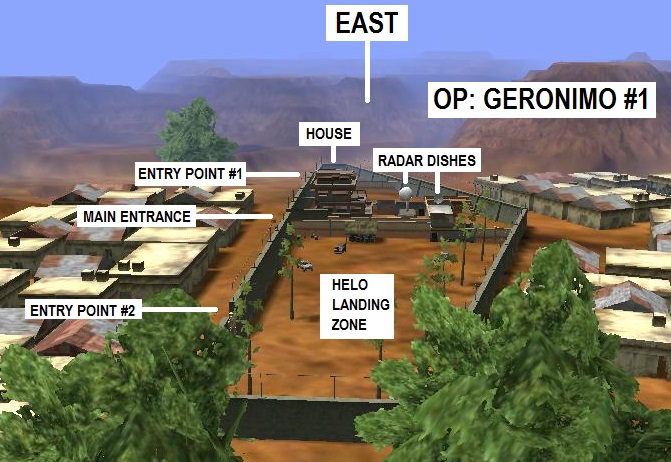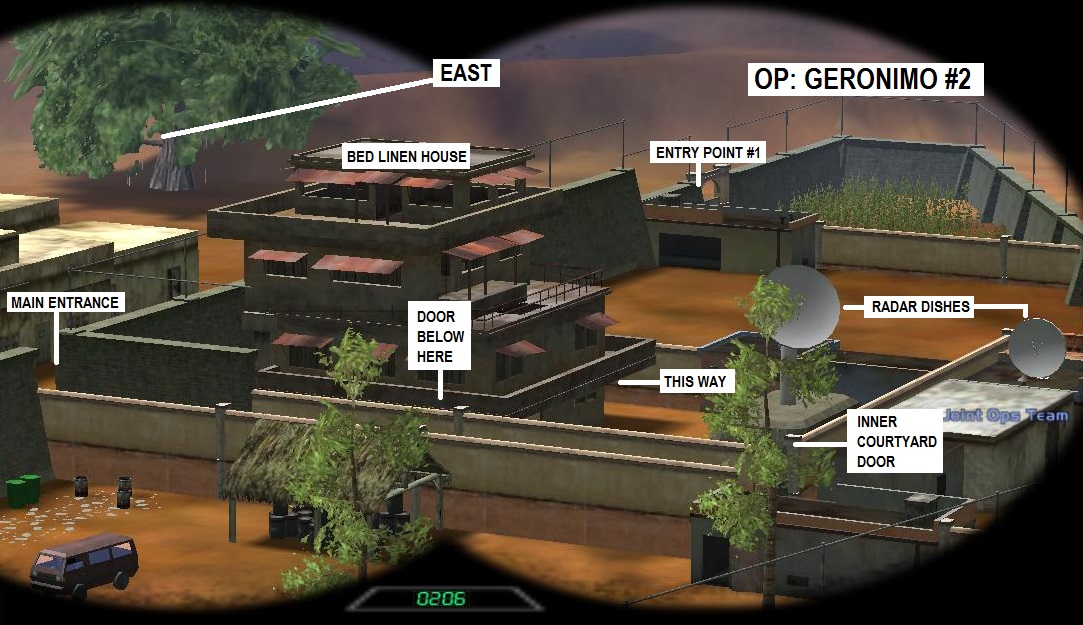 Play soundtrack score
Get a more immersive experience with these soundtracks score mixed for Advanced Warfare 2.
Move forward and backwards to find your type of soundtrack and have it playing in the background as you play through a map.
Enjoy!
The Throb

Hummel Get's The Rockets (Film-SFX Version)

Survivors

Furniture

Escape From The Fortress

Preparation Montage

Or I'll Light You Up!!

Escaping The Burning House

Davoe's Revenge

Treadstone Assasins

The Stakeout

On Her Majesty's Secret Service

Moonlight Serenade

Lerner Landing

Battle In The Base

The Rescue

Minivan Chase

Heroin Robbery

Boss

Greensmoke

Track 10

Final Drop

Operation Dinner Out

Hijack

City Streets

Home Invasion

Sticker

Boat Chase

The Drop

Fuel Pod

Battle Against The M1 Tank

Track 14

This Isn't A Training Excercise

The Shuttle Crashes

Zavits Chase Part 1

I Must Go

The Takeover

Porsche Boost

Bio Techno

Foot Chase

Main Theme

The Apartment

All Hell Breaks Loose

Escape From Prison

Chute

The Helicopter Crash

Hotel Chase Part 2

Tunnel Run

The Second Breach

Welcome To The Rock

Skulls And Bones

MIR

To The Roof

It's The Harrier!

Entering Airport

Spybreak!

Bad English

Alabama

In Hanger

Baby Stan

Kill Me Now!

Mano A Mano

Dodging Bullets

Where

Escape From Embassy

Training Montage

X-71

Carson City

The Chase

Chopper Chase Faceoff

Greed

AK-47 Scherzo

Preparation

Bim Bam Smash

Roll Tide

Plan C

End Titles

The Long Night

Hans' Loft

Password

Mangro 01

Track 06

Rush Hour

Battle Without Honor Or Humanity

Too Many Notes

Bootstrap's Bootstraps

Call To Duty

No Money

My Big Black Assault Weapon

Arrival At The National Archives

Arsenal Is Going To Take Off!

The Last Car

The Chase

At The Farmhouse

Track 11

Hate

Chopper

Conspiracy

Duke Nukem Theme

Hells Kitchen

Theme Remix

The Sinking Of The Arizona

Crimson Tide

Master Of Puppets

Demon Warriors Final Kombat

Deacon's Speech

Angel Family

Corrugation Rise

Lock It Down

Car Building

Mass Winnings

Jungle Trek

The Craziest Mess I've Ever Seen

Rainbow Six Lockdown Theme

I'm Not Ready To Die

Red Shirt

Blow

Beyond The Wasteland

Cochise

Prelude

Jump

Kamikaze Drivers